Beautiful Skin Tips
Having clear, radiant looking skin can go a long way in boosting your confidence, and its easily one of the best beauty assets one can have, and one that is much sought after.

Read Full Article
Manicures/Pedicures/Gel Nails
All our Manicures & Pedicures include
a complimentary file & a bottle of polish
Beautiful hands and feet are just a few steps away at Deslava Spa. Manicures, pedicures, and other hand and foot treatments will not only improve the appearance of your skin and nails, but can also increase your general well being. Our staff are trained in specific massage techniques for stress and pressure points that affect you from head to toe. Our manicures and pedicures are nothing short of wonderful...
Popular add-ons to your Spa Experience!

Enhance your pampering experience and indulge in some added luxury. These mini treatments add the final touch to your spa treatment for the ultimate pampering experience.

Eye Treatment
$22
Collagen Face Mask - Toning, Hydrating & soothing
$27
Collagen Eye Mask - Toning, Hydrating & soothing
$19
Hydrating Facial Mask (Application of mask only)
$23
Oxygenating Facial Mask (Application of mask only)
$23
Yonka Fruit Facial Mask(Application of mask only)
$27
Algomask Mask
$29
Mini Massage - Relaxing Back Massage before facial
$27
Parraffin Hand Treatment
$15
Hand Treatment with Exfoliation & Massage
$15
Hand Treatment with Exfoliation,Massage and Paraffin
$25
Change of Polish
$22
Polish Application
$15
---
Hot Oil Manicure
There is no better way to pamper your nails and hands other than a luxurious Hot Oil Manicure. A Hot Oil Manicure will impart nourishment to both your nails and cuticles and give relief for those with ridged and brittle nails. An ideal treatment for everyone, even those with gel nails.

~ $52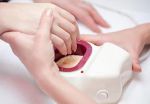 ---
Intensive Moisturizing Ultimate Manicure
An Ultra Softening Manicure that leaves your hands feeling soft and nourished. Includes an Anti-Fatigue hand exfoliation, nail shape and cuticle treatment, application of Intensive Moisturing Mask, a relaxing hand massage, and choice of polish.

~ $48

---
Spa Manicure
We begin with an hand exfoliation and massage, followed by a soak in nurturing ingredients. Special attention is paid to the cuticle and filing of the nails. Finally, lotion and polish application of your choice is applied to give your hands that soft, silky feel. You'll feel pampered, pretty, and relaxed...and it will show.

~ $42


---
Spa Manicure with Paraffin ~ $49

---

Spa Pedicure Lie back and enjoy our unique Spa Pedicure while reclining in the comfort of a facial bed. The treatment includes a relaxing footbath and exfoliation to relieve rough skin, nail and cuticle treatment, followed by a foot and lower leg massage.
~ $57


---
Paraffin Mask Pedicure
~$67

---
Shellac Pedicure
Shellac Toes Application ~$35
Shellac Toes Application with Removal ~$45
Shellac Pedicure (Relaxing Soak, Cuticle, Nail Work, Foot Massage) ~ $79

---
Moisturizing Collagen Ultimate Pedicure
A skin rejevenating cocktail of anti-oxidants, Shea Butter, Peppermint, Vitamin E, and Almond Oil. Wisps of aromatherapy permeate the air as the silky, soothing, texture cocoons your feet. This super-hydrating treatment refreshes, brightens, and leaves your feet looking and feeling soft, glowing, and youthful.

~ $69

---